ANNA SURMINA
She graduated with honors from the prestigious Kiev State Choreographic Institute in 1994. Immediately after winning at the International Ballet competition in Varna in 1997 Anna was invited to join Novosibirsk State Opera and Ballet Theatre as a soloist, where she starred for ten years. Starting from 2003 – Anna Surmina has been a constant participant of the famous Maya Plisetskaya Gala ballet shows.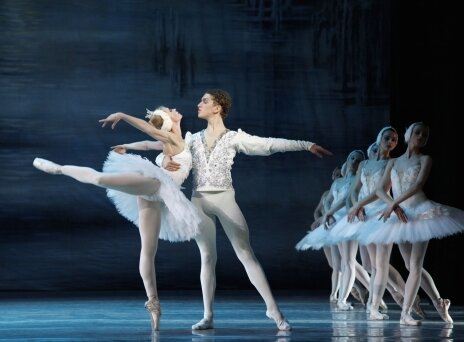 Anna has been dancing as a principal for the Lviv National Academic Opera and Ballet Theatre from 2007. From 2005 – Anna Surmina is a guest soloist with the Russian Grand Ballet Theatre and the «Stars of the World Ballet» project under direction of Constantine Pinchuk.
Her repertoire includes principal roles in Swan Lake, Giselle, La Bayadera, Don Quixote, Nutcracker, Le Corsaire and more. Anna has toured in Spain, Italy, France, Holland, Poland, Austria, Switzerland, Sweden and Canada.